写给自己的信 A letter to my future self
作者:水滴英语
阅读:1878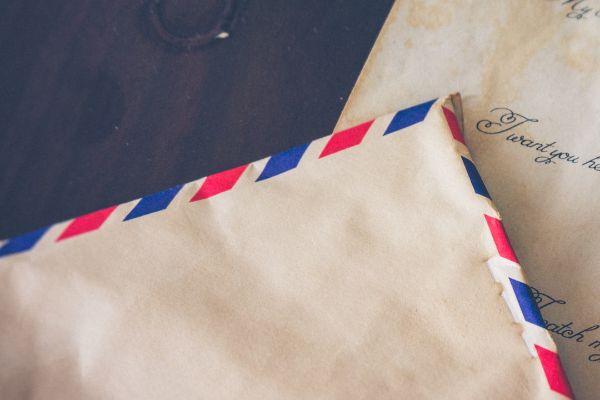 Dear future Daisy,
亲爱的黛西,
By the time you read this, I hope you will have some good changes. Right now I'm always complaining of my stupid, of not mature and unsocial. But I still had many hopes and dreams about the future, where you'd be, what you'd be doing, and with whom you'd be staying. And I hope that you can live better in the future with your own efforts.
我希望你在读这封信的时候你会有些好的变化了。现在我总是抱怨自己的愚蠢、不成熟、孤僻。但是我仍然对自己的将来抱有期望,想着自己会在哪,会在做些什么,又跟谁在一起。我希望你能通过自己的努力在今后活得更好。
I hope you can finish some books in a year, and write down your ideas about those books you like. I hope you can find fun from books again as you did before. Do not indulge in the games. I hope that you can do better in your career. Do not be a sloth!
我希望你每年都能看完一些书,为你喜欢的几本书记下自己的想法。我希望你能像以前一样在书中找到乐趣。不要沉迷于游戏。我希望在工作上能做得更好些,别再偷懒!
I hope you can develop another hobby and hold on to enjoying it and do not give up on it. I hope that you can try to take connect with your past close friends whom you don't communicate frequently as before. Be more sociable! Take the chance of going out with friends and have your time! And also you should call home regularly.
我希望你能再开发个爱好并一直喜爱着不要放弃。我希望你能试着跟以前的那些你不在频繁来往的好朋友联系上,更会社交些。好好把握跟朋友一起出去的机会,好好享受时关!你也要经常打电话回家。
I hope you can insist on running or doing other sports. Sports can help you be a nicer girl. Live healthy and beautiful. However, you cannot finish this plan; I wish you will be happier and open-mind.
Live a life to it's fullest.
我希望你能坚持跑步或是做些其他的运动,运动可以让你变漂亮,活得健康漂亮些。虽然你不能完成这些计划,但是我更希望你开心些,开朗些。